In 2023, global venture capital funding reached a record of $228 billion following the pandemic. Innovation has intensified with the use of technologies such as artificial intelligence and deep learning. In our report on the 50 Startups to Watch in 2023, we present fifty companies working in the top 10 most innovative industries to keep an eye on this year.
What follows is a sneak peek: if you want to check the full ebook, download it here.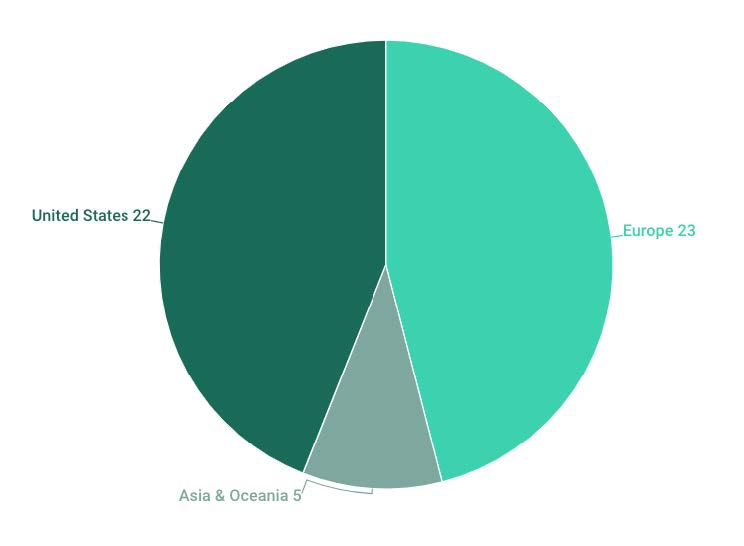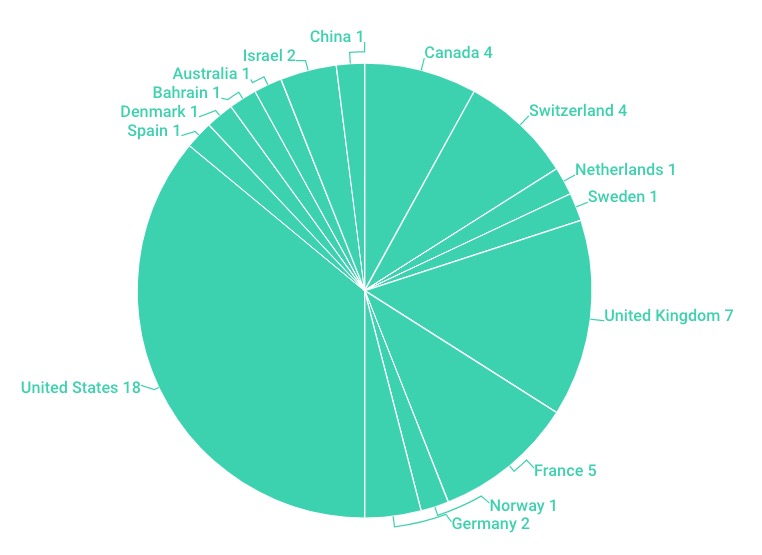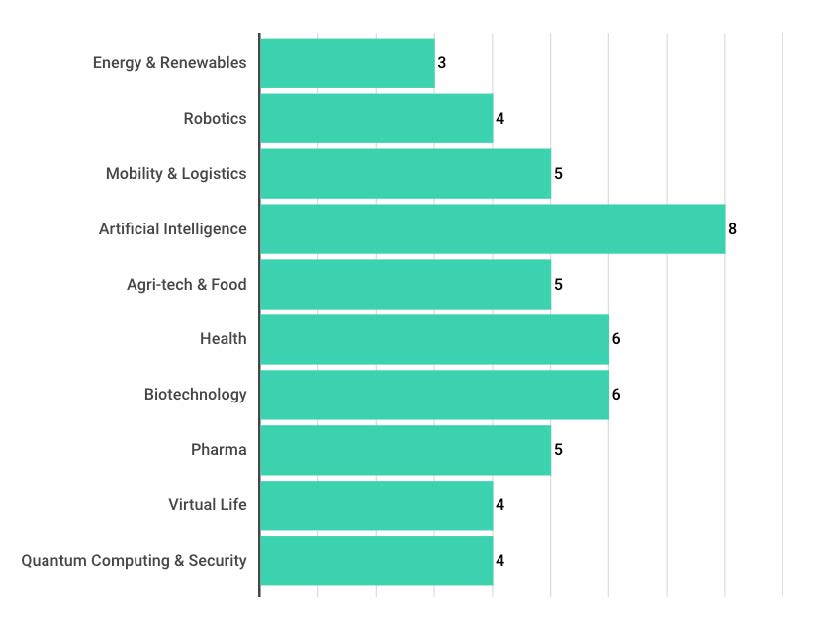 Energy & Renewables
There has been a steady growth in the field of renewable energy sources, which is expected to keep a fast pace in the future.
Amon the new players in the sector, Carbon Engineering is a Canadian clean energy company focused on global implementation of Direct Air Capture technology at a megaton scale to maximize its impact. Another company in this sector is Climeworks, which uses direct air capture plants to produce pure CO2 that is sold to customers in various markets. Finally, Avantium is a technology company specialized in advanced research and development for applications in the energy, chemical, and pharmaceutical industries, and offers sustainable alternatives to fossil-fuel based chemicals and materials, such as plastic bottles for beverages and films for food packaging.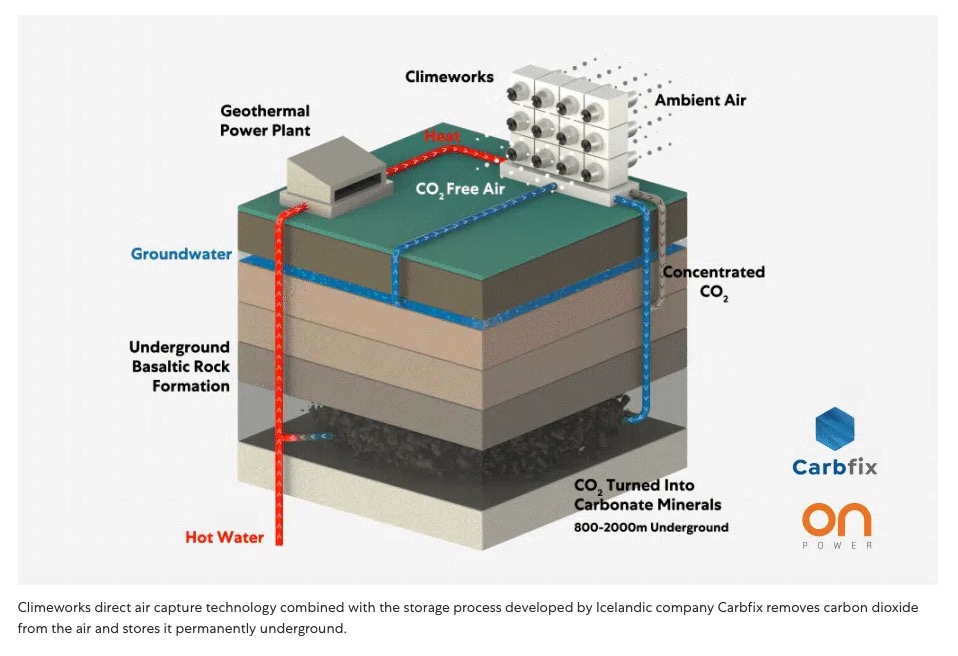 Robotics
The robotics market is expected to reach $210B by 2025, thanks to improvements driven by deep learning, making the supply chain more productive, flexible, and secure.
European startups such as Furhat Robotics, CMR Surgical and No Isolationare are developing technologies to solve social problems, such as human-like computer interfaces, surgical robotic systems, and communication tools for social isolation.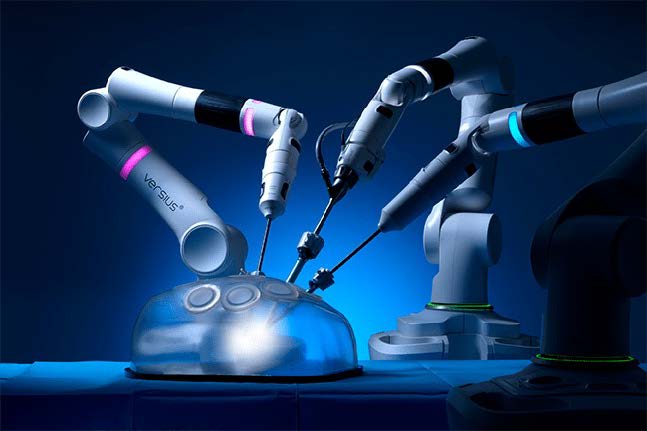 Mobility & Logistics
The global smart transportation market is forecasted to have a compound annual growth rate of 8.3% between 2021 and 2026, reaching $121.22B in 2026, compared to $74.99B in 2020.
In this field, we find companies such as Lilium, which is developing a regional air transportation service with the Lilium Jet, a non-polluting aircraft that travels at high speed at competitive prices. Delair offers visual intelligence solutions for businesses, and Skydrop conducts drone deliveries for retail and e-commerce items.
Artificial Intelligence
AI is expected to experience significant growth in the healthcare sector by 2028, with a 40.2% increase in its use for surgery, virtual nursing assistance, and image diagnosis.
Companies in this field include Algolia, which is a search platform that increases online engagement, conversion rates, and revenue. Neurala automates visual inspections to improve quality control in production, and Standard Cognition is an AI platform that allows shoppers to pay without cashiers to improve the customer experience and reduce labor costs.

Agri-tech & food
The growth of the world's population and scarcity of resources are driving the need for new technologies in the food industry. The market is expected to continue growing at a rate of 12% as the world population is projected to increase by 25% by 2050.
As a consequence of this need, companies such as Meati Foods are seeing success. This company provides plant-based meat alternatives with nutrient-dense profiles and utilizes clean technologies. Natural Machines offers innovative cooking solutions to improve food quality and reduce waste. Their flagship product, Foodini, is a 3D food printing appliance that allows for customized food with fresh ingredients.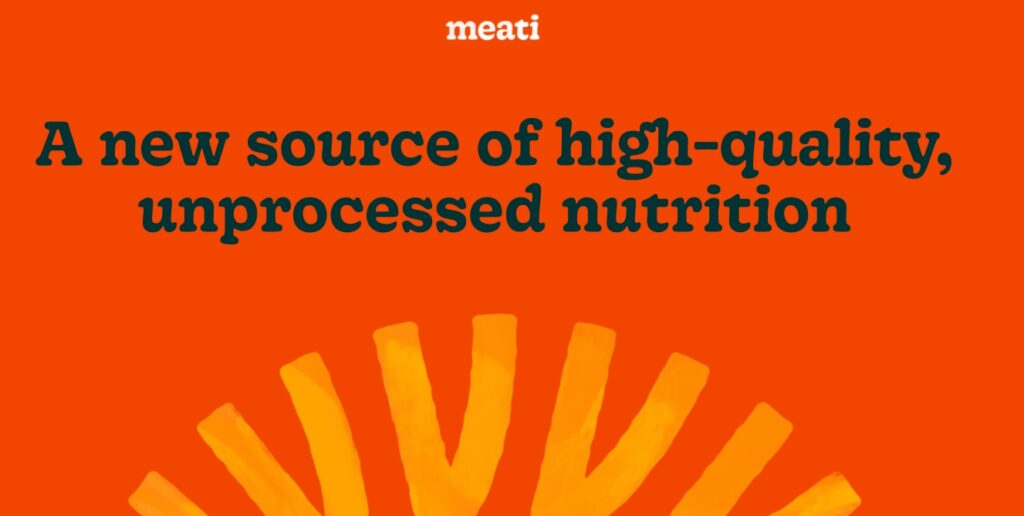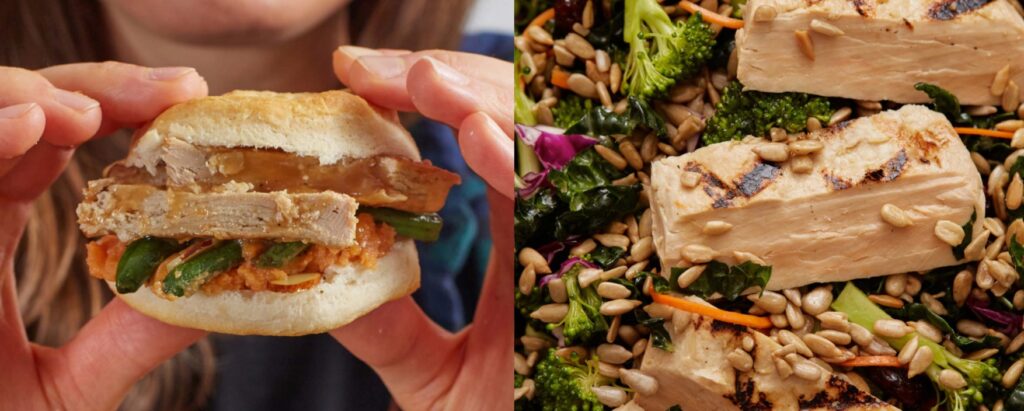 Health
Innovation continues to revolutionize the healthcare industry, paving the way for groundbreaking advancements in medical technology, patient care, and treatment methodologies.
In this field, companies working to reduce the effects of pollution are on the rise. Among them:
BreezoMeter provides relevant, real-time, location-based air quality and pollen data in a format as intuitive as a weather forecast;
Plume Labs has developed an app to track air quality and personalized alerts in over 150 cities, providing pollution forecasts and recommendations to avoid unnecessary exposure.
COCLEAN manufactures intelligent air purification systems for commercial and residential use.
Biotechnology
Biotechnology has grown during the pandemic with gene editing, genetic sequencing, and precision medicine.
Abalos Therapeutics uses immunostimulation of the arenavirus to fight cancer. Freenome develops accurate, accessible, and non-invasive disease screening products to treat cancer and other diseases. And finally, Cybin is a biotechnology company that develops psychedelic therapies for psychiatric disorders.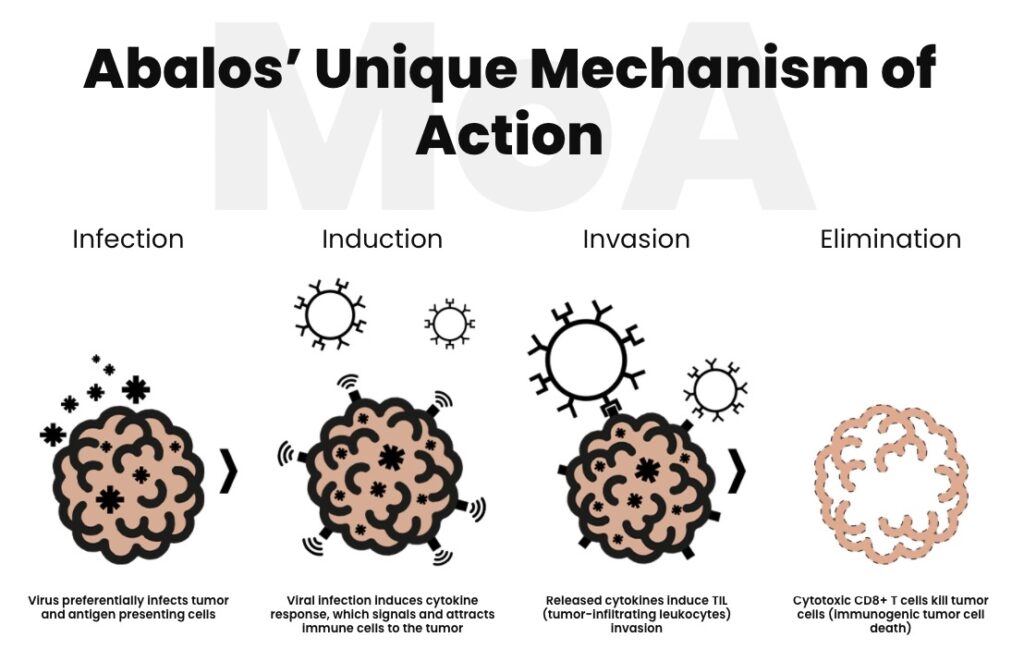 Pharma
Mergers and acquisitions are critical for the pharmaceutical industry, allowing access to innovation and production capacity. The industry is expected to be worth $1.5 trillion in 2023.
Examples in this sector include Aria, which uses computational platform to identify and validate promising drug candidates and advance them through the clinic via industry and investor partnerships. Another example is PolyActiva, which develops technology for releasing drugs from medical devices. They use a drug-polymer conjugate for specific release.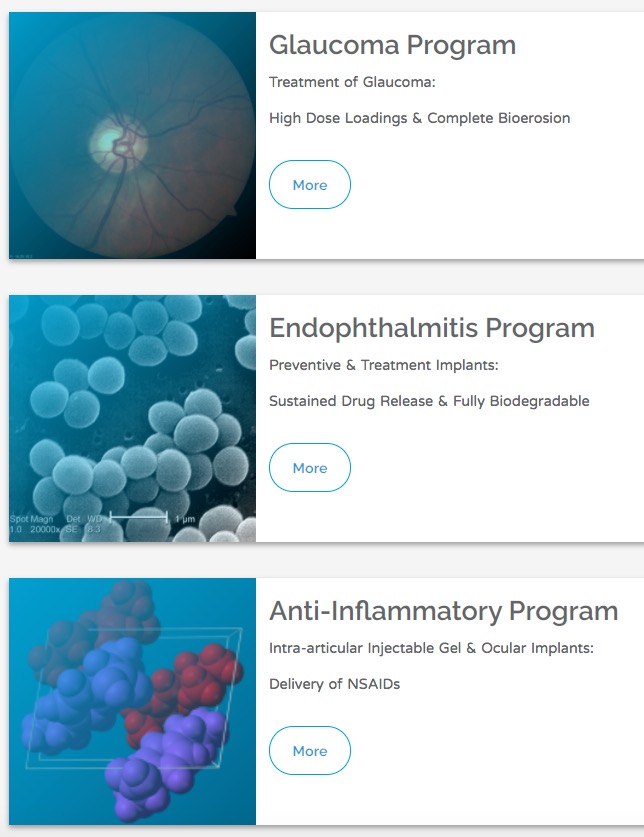 Virtual Life
Real-time online communication has become routine. Now Facebook is launching Horizon Workrooms with virtual reality to improve online communication.
Logically combines advanced AI, OSINT researchers, and fact-checking teams to combat large-scale disinformation. QWANT is an internet company with a search platform that emphasizes user privacy, web and social content filtering, and specializes in profiling, result filtering, and tracking cookies.
Quantum Computing & Security
Quantum computing is expected to grow by 30% by 2026, driven by its early application in the banking and finance sectors, which will also have the largest market share.
In this field, Crypto Quantique provides local network-based cybersecurity solutions, combining quantum technologies with modern cryptography for next-generation hardware and software products, and ISARA Corporation creates secure quantum cryptography and has a methodology that allows for seamless and cost-effective migration to quantum security.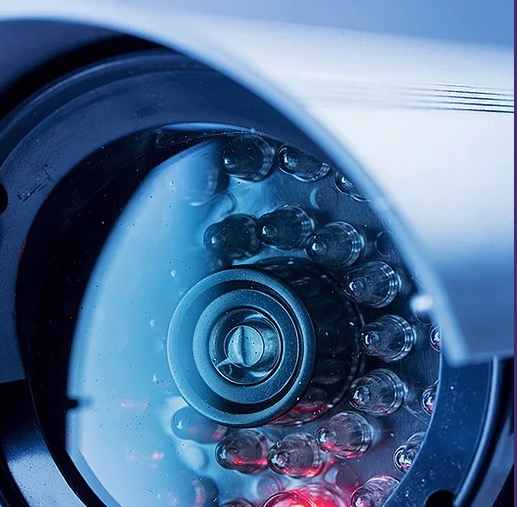 All in all, exciting times ahead for the startup world. You can download the full e-book with the 50 startups to watch here.