With world population expected to reach 9.7 billion by 2050, the primary sector faces a major dilemma: how will it be possible to meet the demand for the resources needed by these millions of inhabitants? According to the Food and Agriculture Organization (FAO), food production must increase by around 69%, and new agricultural techniques are crucial to achieve this.
In addition to the resource management issues that it'll face due to population growth, agriculture will have to deal with problems related to climate change, such as extreme weather events and reductions in water availability.
To keep up with similar challenges, the primary sector is rolling up its sleeves and employing the best tech to improve efficiency and crop resilience and adaptability to changing external conditions. If you thought agriculture wasn't tech-oriented, this blog post will make you change your mind.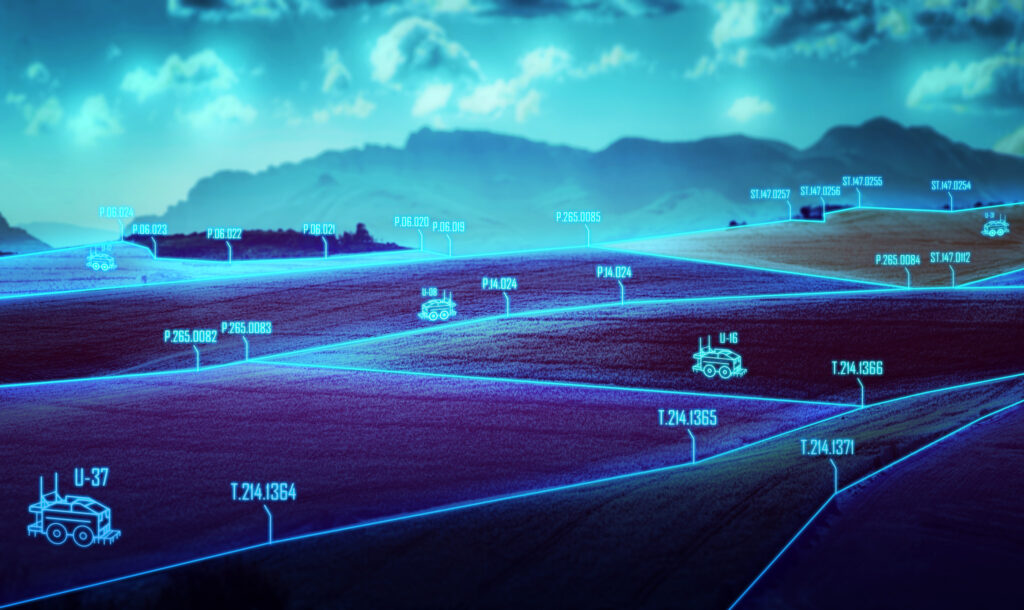 In the following paragraphs we'll mostly address innovations related to precision agriculture, which refers to a management strategy that measures the quality of the crops and the soil and takes into account the weather to apply the best treatment to the field at the right time and place, employing the latest technology to lead agricultural operations. In other words, a "technified" agriculture that allows for a more sustainable resource and time management through the utilization of digital tools.
In this blog post, we'll go through several possibilities applicable to agriculture to deal with resource management and increasing demand, mentioning the latest trends in AgTech and mapping six broader categories to help us navigate this innovative field.
Farm management software
Software incorporation in farm management is certainly, more than an emerging practice, a general trend that – albeit not "new" – is in continuous development and steady improvement. As a wide trend in precision agriculture, farm management software can imply the application of a variety of digital tools, including some of the trends that are mentioned in the following sections – such as field IoT and robotics.
What does this kind of software do? It helps farmers monitor their farm performance and manage time and resources with ease, integrating all the operations into a platform, which can usually function within any mobile device and is also customisable to meet the specific needs of each user. Some software providers, in addition to farm planning and tracking, also cover for livestock management.

Two startups that we can take as an example of farm management software providers are:
AgriWebb: an Australian ag tech startup that allows farmers and ranchers to digitize their land records and management, resulting in better oversight of herds, increased productivity, and sustainability. It currently has 16,000 users worldwide and its platform is used to manage approximately 19 million animals on 136 million acres of land. In 2022, it has secured an additional $6.7M in its series B funding round, bringing the round total to $29.3M.
Croptracker: Canadian SaaS provider of farm and crop management software specifically for the fruit & vegetable sector. In 2022, they released their latest solution Harvest Quality Vision, which uses imagery analytics to determine the color and size distribution of harvested produce at any point of the crop harvest process.
Field IoT
What do we mean by "field IoT"? In few words, we refer to the application of the Internet of Things to farm management. This involves the deployment of smart sensors in strategic locations on the farm to collect data in a single integrated system. Data such as soil moisture, temperature, and humidity, as well as crop growth and yield can be used to optimize crop production and reduce costs.
Getting the information in real time helps farmers monitor the health of the crops, predict potential problems, and take informed decisions. It also reduces farmers' trips to the field, crop losses due to disease or adverse weather, as well as the impact of drought. In broad terms, loT applications to agriculture help to better manage resources, thus reducing the environmental impact of agricultural operations while increasing productivity.
In the last five years, research and activity in this field has grown and developed exponentially: yes, it's very popular.

The market is led by the US, followed by the UK and India, the latest growing into a leader of the sector.

Among the emerging companies within this trend is Myriota, an Australian startup specialized in connecting IoT devices through satellite technology. They are launching, in partnership with Grundfos, a series of solar water pumps that connect via satellite, allowing for more efficient monitoring and control of water supply in remote areas.
Representative of India, a country where AgTech and precision agriculture are developing at an incredibly fast pace, is CultYvate: this Indian startup develops smart irrigation and fertigation systems for agriculture, and in 2022 it raised 4.5 Crore, equivalent to $550k in a pre-Series A funding round.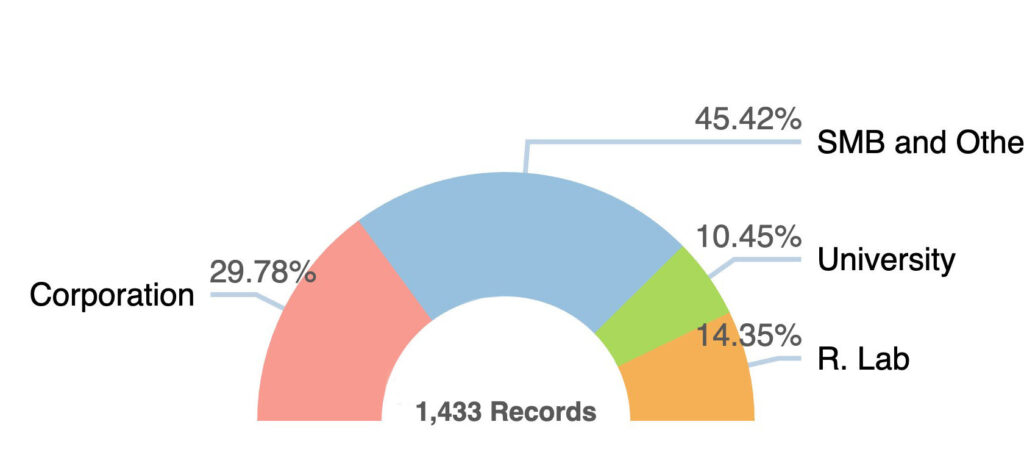 As shown in the graph, small and midsize companies are the leading organizations of this trend: thanks to the technological advances – such as IoT applications to crop yield – brought by emerging companies, the entirety of the agricultural sector has been increasingly capable of renovating itself and leading more efficient agricultural operations that were not available – or even thinkable – about a dozen years ago.
Robotics and smart field equipment
Another trend in agricultural technology is the use of robotics and intelligent equipment on farms. Farm robots are very disparate and can perform different tasks, such as monitoring crop growth and soil conditions, identifying pests and diseases, and even planting and harvesting crops.
These robotic systems can help increase farm productivity and sustainability by supporting automated precision agriculture operations, optimizing the use of resources like water, fertilizer, and pesticides, and to reduce labor costs.
Currently, more startups, corporations and SMBs are engaged in exploring and improving this field than academic centers, which headed research on the topic approximately until 2017.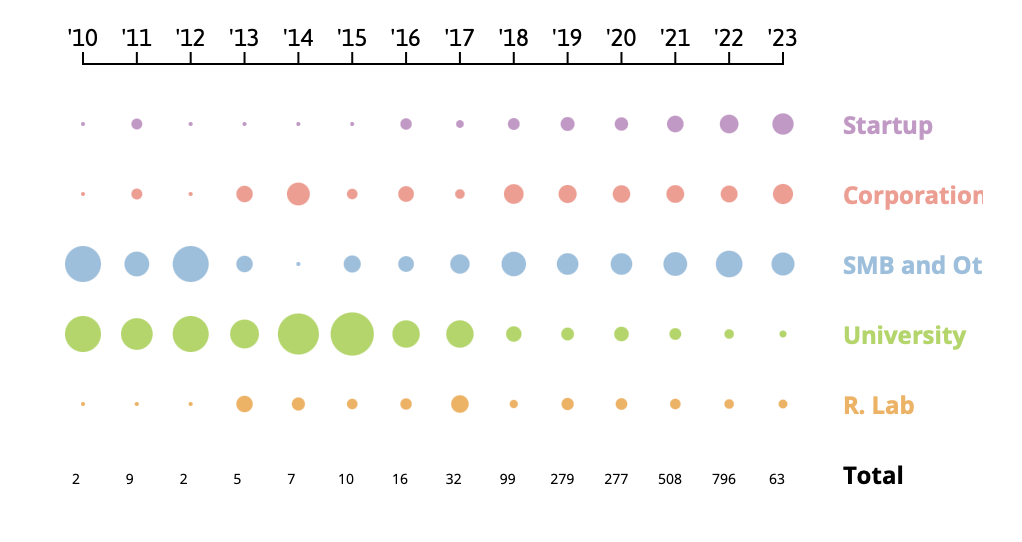 A good entrepreneurial example in this field is Verdant Robotics, which is working to implement the most advanced multi-action robotic agriculture combining autonomous tractors and robotics with software tech.
Initially born as an autonomous car and Mars rovers producer, this startup has brought their tech to agriculture, offering its self-driving tractors and software in a Robots-as-a-Service (RaaS) business model that has attracted attention of many from the agricultural sector.
Another company worth-mentioned is FarmDroid: they provide a fully automatic robot that can take care of seeding automation and weed control. During 2022, they have seeded and weeded 18000 hectares in UK, Canada and Europe. This solar-powered robot, which makes its CO2 emissions CO2 neutral, seeds the crops, then performs weed control without the use of chemicals.
Drones and satellites
What can be analyzed as a sub-categorial, yet especially interesting trend, is the employment of flying devices such as drones and satellites to boost resource management efficiency in agricultural fields through DeepL data imagery analytics.
Among the startups that provide AI-led analytics and field management through satellites and drones, in addition to some that we have previously mentioned, are Perennial and DroneDeploy.
Focused on reversing environmental impact and improving soil health, Perennial is a platform that employs satellite data to remove carbon from the soil through measurement, reporting, and verification (MRV) processes. In 2022, the company raised $18M in Series A funding from investors such as Temasek, Bloomberg, and the Microsoft Climate Innovation Fund.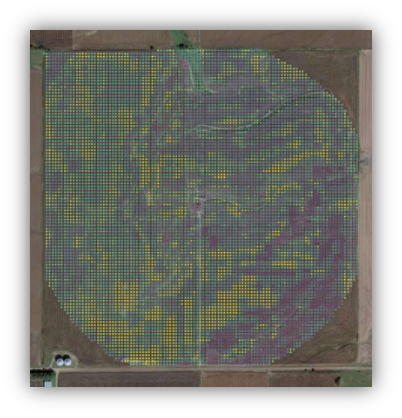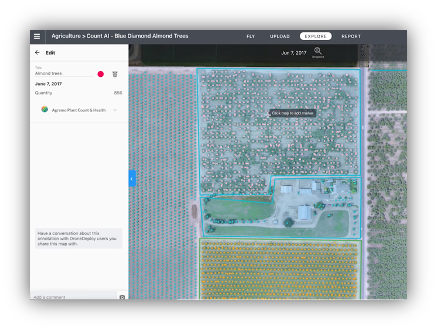 DroneDeploy, on the other hand, executes drone-driven field mapping to conduct plantation counts, identify variability and make recommendations on the ground. They raised $50M in Series E in 2021, reaching a total funding amount of $142.6M. In 2022, they announced the acquisition of ground reality capture company StructionSite, aimed at creating a platform that enables users to perform aerial, ground, interior, and exterior capture in one integrated solution.
AI applications to supply chain
Supply chain management is under increasing pressure from both classic and contemporary challenges, such as pressure to increase overall efficiency and manage a more complicated vendor mix.
With increasingly complex and more complete and interconnected supply chains, identifying and forecasting risks becomes more difficult: digital tools are hence needful to plan and maintain desired inventory levels.
For these reasons, many companies are applying different levels of AI to supplier data to obtain solutions that improve purchasing and contracting processes, and more generically, the supply chain balance. All of this means that registrations for this technology are on the rise, causing research and activity around it to increase, especially in the private sector. Examples of startups active in this field include Scoutbee, FoodLogiQ and Tradeshift.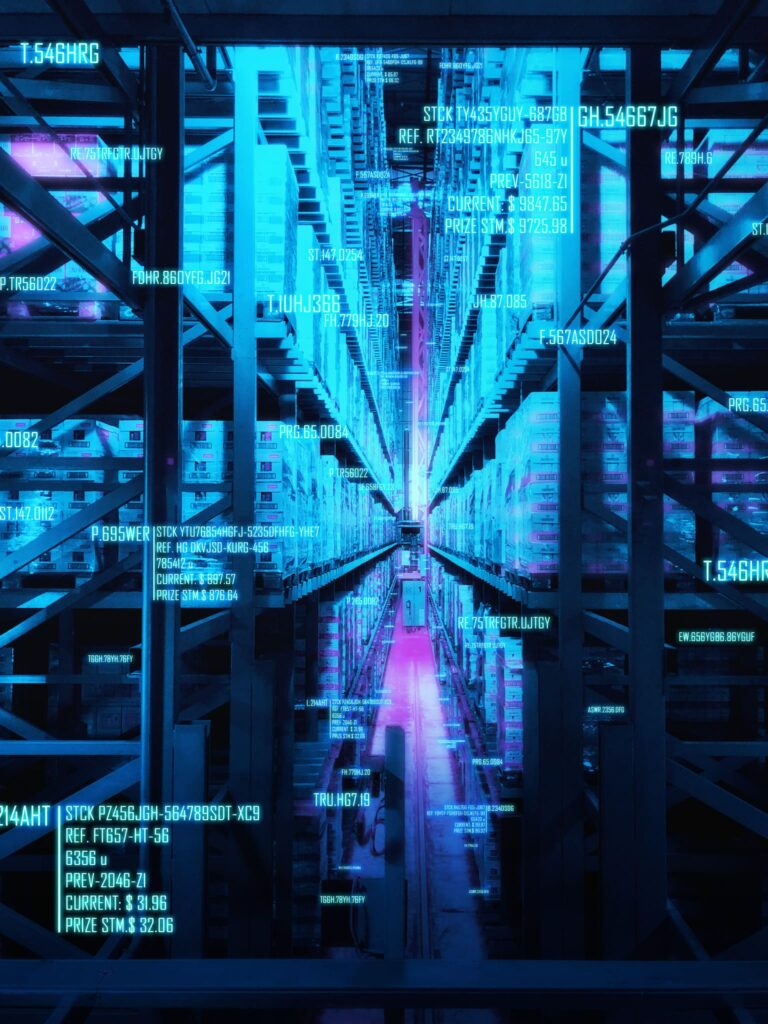 Vertical and regenerative farming
Two rising trends in farm management that are oriented towards an ecological management of resources, aimed at increasing crop resilience to climate change, are:
Soil regeneration and rehabilitation techniques, focused on changing mineral and organic imbalances in degraded soils;
Soilless cultivation techniques and controlled environment agriculture through vertical, indoor cultivation.

Comparing both topics through Linknovate tools, it's possible to observe that the amount of activity of both topics is comparable and also has grown in the last four years, with "Regenerative Agriculture" appearing as a mass concept one year later than "Vertical Agriculture".


Some startups involved in vertical and regenerative farming are:
Bowery Farming: operators of autonomous hydroponic farms for the cultivation of leafy greens.
Infarm: developer and distributor of loT-powered indoor hydroponic vertical farms.
Pivot Bio: provider of microbes for microbiome improvement, which take nitrogen from the air and make it available for crop growth.

As shown by the trends presented, it is noticeable that the employment of emerging technologies is revealing useful for companies worldwide not only for the increased efficiency they bring in farm management, but also because they allow to prepare to possible future problems such as resource shortages, increasing demand and climate change, and adapt to increasingly conscious consumers that value an efficient and environmentally friendly resource management.
There are many more startups and trends in agricultural technology that are advancing in this direction. From Linknovate, we will continue to explore this field to keep up to date and provide you with the latest information. And if by chance you are curious about emerging trends in data security, we leave you our previous blog post.