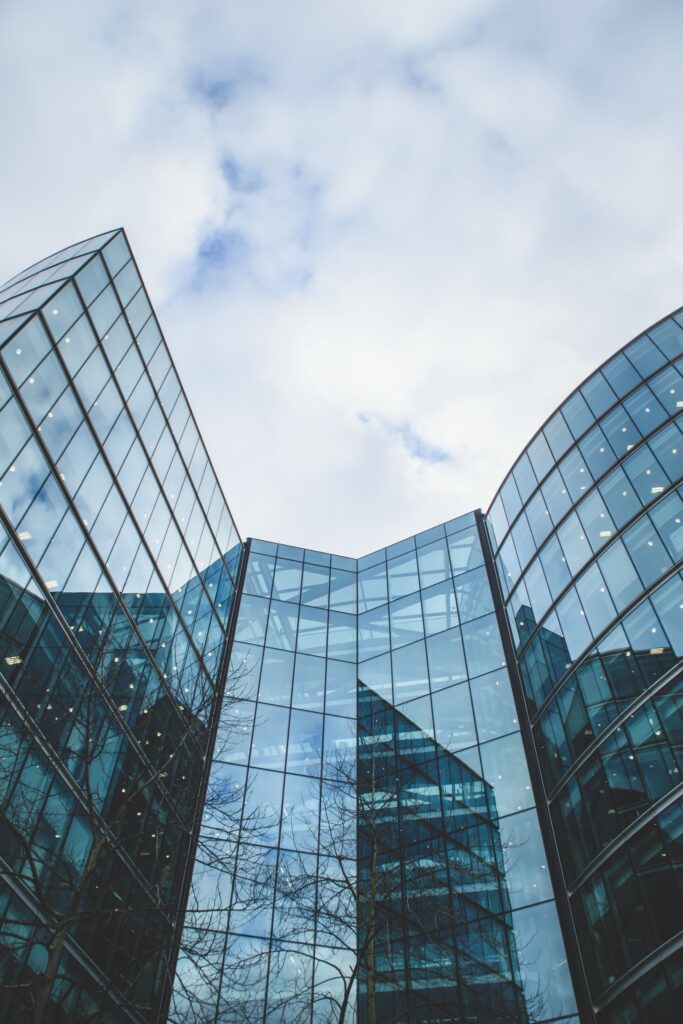 Markets are surrounded by unpredictable environments: tons of newcomers and innovators are trying to disrupt every single service offered by bigger corporates and therefore, large companies must focus on continuous innovation to stand out from their competitors.
Besides all the actors that intervene in overcrowded markets, company's size matters. Almost half a million employees work for IBM and Google together so generating new, disruptive ideas and making them happen in companies this big is hard work. Taking decisions and overcoming red tape takes longer than in smaller companies which have a faster and more agile response to change.
As a result, some corporations have chosen to create Corporate Innovation Labs. It is a way of competing with startups and of breathing some of their energy that can change their production model with less opportunity cost than mature companies. These Corporate Innovation Labs are completely independent entities linked to their parent companies. They focus on developing new technologies and disruptive innovations while the main company can obtain competitive advantage over their competitors.
We have compiled in an e-book the top 25 Corporate Innovation Labs including the ideas they are working on and, what's best: we've added the names of the innovators who are developing the projects with their LinkedIn profiles. You can download the full e-book here.
Where ideas turn into business
Innovation is a matter of bringing new ideas together and making them happen in the real world. These labs and their parent companies are turning those ideas into profitable services and products.
Based on the number of innovation signals detected by our scouting platform and the maturity of each lab, we have included a dynamic graph in which to discover the 25 Corporate Innovation Labs that have been selected. Click on each dot and find out a brief description of the lab.
Here's a sneak peek of what you'll get inside the e-book:
1. X
Industry: Computing
Parent company: Google.
Founding: 2010.
Reimagine what is possible. This is the main purpose of Google [x], Google's innovation laboratory. Most of the technology products developed by Google are the result of this innovation center (e. g. Google Glass).
Through this center, Google can keep its products in a process of constant improvement and updating. At the same time, the Californian company can face different challenges, as diverse as agri-food, marine sustainability, robotics, or new forms of connectivity.
Eric "Astro" Teller is the current CEO of X and the "captain of moonshots" such as Google Glass, Google driverless car, Google Contact Lens, and Project Loon. He believes in the importance of failing before achieving success. You can watch his TED Talk here.
2. Amazon Lab126
Industry: Retail.
Parent company: Amazon.
Founding: 2004.
Initially, Amazon was born as a little online bookshop. Following the initial mission of the company, Amazon Lab126 was founded in 2004. An innovation lab focused on the reinvention of the book.
As a result, in 2007 their first Kindle appeared on the market running out of stock in less than six hours. From this moment, the Amazon Lab126 activity focused on developing digital books lighter and more comfortable than common books. With the development of Amazon, this Corporate Innovation Lab started to develop other technology products which we use daily like Amazon Echo, Alexa, Fire Stick TV, and tablets.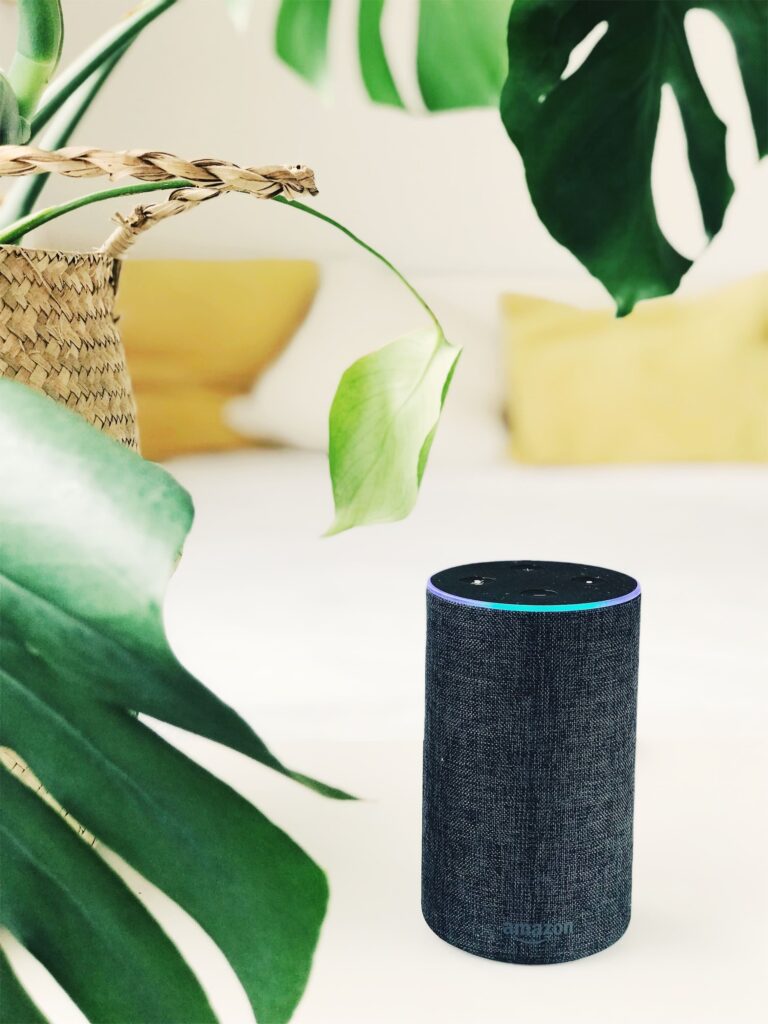 Gregg Zehr, the president of Lab1276 defines himself as a visionary who is passionate about building great teams and products based on exciting new technology. Regarding the design of the kindle he recalls "I wanted to build something that I enjoyed using".
3. Porche Consulting Innovation Lab
Industry: Automotive sector.
Parent company: Porsche.
Founding: 1994 (Porsche Consulting).
Porsche defines this institution as a center of expertise. If a customer has an unmet need, Porsche sees a market opportunity to take advantage of by betting on innovation. As a result of the process, Porsche designed the Taycan model which was chosen in 2020 as the most innovative car in the world.
Dirk Pfitzer is Senior Partner and Member of the Management Board. He and his team have steered Porsche Consulting to be rated the #1 consultancy 2018 and 2019 by Brandeins Magazine in the DACH Region for Machinery and Plant Engineering.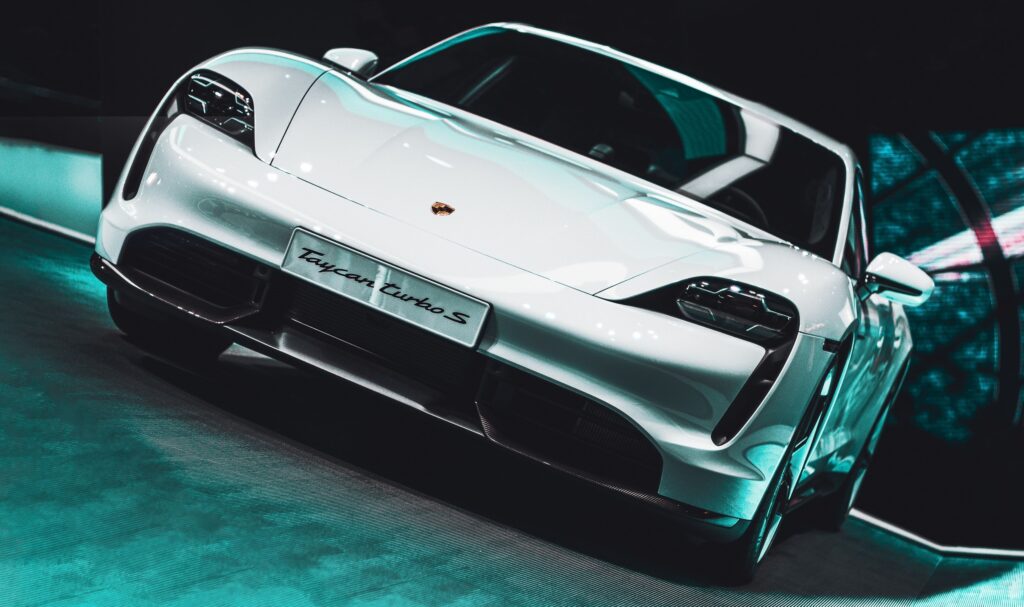 4. Verizon 5G Lab
Industry: Telecommunications sector.
Parent company: Verizon.
Founding: 2018.
Verizon, one of the main mobile operators in the United States, decided to launch Verizon 5G Lab to prepare the implementation of its own 5G network. However, in recent years they have diversified their research activity, including developments in robotics, medicine and business solutions, due to the influence of the Boston technology area.
Christian Guirnalda is the Director of 5G Lab. His focus is on building new experiences through their 5G Incubator and supporting the best and brightest entrepreneurs, academics, and innovators.
5. Repsol Technology Lab
Industry: Energy sector.
Parent company: Repsol.
Repsol Technology Lab is an innovation center based on open innovation and alliances with technology centers, universities and companies. Repsol Technology Lab has set itself the goal of reinventing the energy sector. The results of this innovation center are excellent, they have registered a total of 11 patents during the last 2020.
This R&D center has invested more than 70 million € in studying:
Advanced mobility.

Bio-Energy and Low emissions.
Natalia Ruiz is Repsol's Open Innovation Hub Manager. Her goal is to find the next wave of disruptive innovations for addressing Repsol 2050 net zero emission challenge and to find the top innovators capable of making it possible.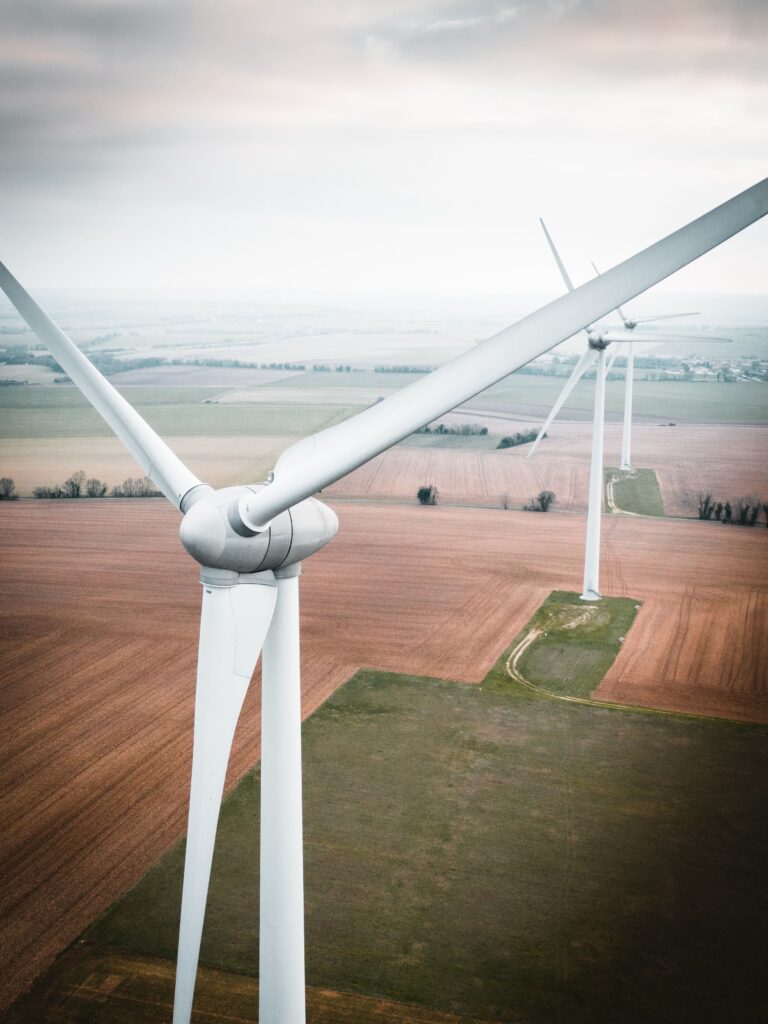 6. HPC & AI Innovation Lab
Industry: Computing.
Parent company: Dell.
Dell created this corporate innovation Lab to design new solutions and stay ahead of new emerging technologies.
Dell EMC's HPC has developed Zenith, one of the fastest supercomputers in the world, with more than 27,000 cores. They invest their efforts in turning petabytes of data into solutions, as you cand find out by following through the team's networking activity.
Lucas A. Wilson helps organizations embrace the value of Artificial Intelligence for their projects by using advanced computational techniques. As Chief Technology & Innovation Office he has co-created Omnia, an open-source project created to modernize the deployment and management of high-performance clusters for simulation/modeling, AI, and data analytics workloads.
7. KOLab Collaboration Center – Coca-Cola
Industry: Food sector.
Parent company: Coca-Cola.
Founding: 2019.
This center is specialized only in improving the shopping experience and analyzing market opportunities, through Coca-Cola's collaboration with retailers and restaurants in the analysis of new ways to grow their businesses. For instance, through virtual reality, customers can analyze different shopping experiences. This collaboration allows Coca-Cola to create a virtuous circle, the more it helps its customers, the better they will be.
Robin Perry is General Manager at Kolab. Her objective is to provide customers with innovative and collaborative solutions that keep current trends and the shoppers and guests of the future in mind.
8. IBM Garage
Industry: Computing.
Parent company: IBM
Founding: 2014.
IBM Garage is a transformation accelerator as defined by themselves. They strive to help other organisations realise measurable business value through innovation projects, cultural changes, co-creation and the momentum of innovation to drive digital transformation.
Rachel Reinitz is the founder and CTO of IBM Garage. She has worked on setting the base for their methodology and culture, while also leading successful engagements for clients and advancing the IBM Cloud platform.
9. S23NYC
Industry: Retail
Parent company: Nike
Founding: 2016.
Nike has created 23NYC as a way of recuperating a startup spirit. Their own digital experience studio is formed by a team of marketers, designers, and engineers focused on reimagining how Nike's fans buy and think about their sneakers. It's not anymore about a traditional shopping experience. It's about an innovative, interactive, and slightly mischievous approach to the features for the Nike SNKRS app.
Ron Faris is the person in charge and he describes himself through his biggest asset "My superpower: turning consumers into fanatics through storytelling and product experience."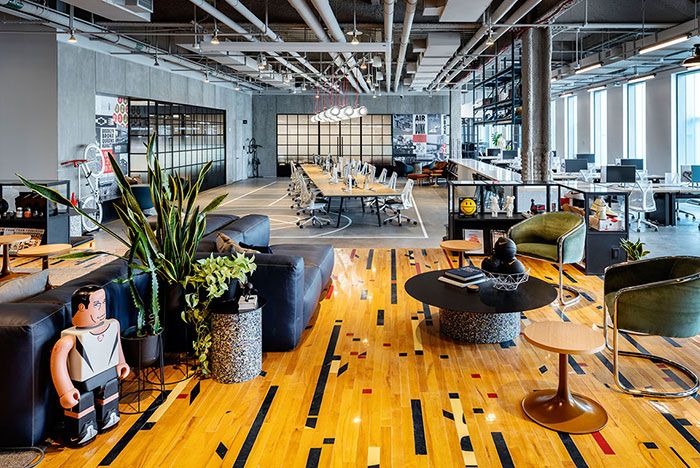 10. Mastercard Innovation Lab
Industry: Fintech
Parent company: Mastercard
Founding: 2010
By operating one of the world's fastest payment processing networks, Mastercard's Innovation Lab connects consumers, financial institutions, retailers, governments and businesses.
Ken Moore was head of Citi Innovation Labs before moving on to Mastercard. He is now growing Mastercard's capability of monetizing its innovation skiils and leveraging them to drive new product development activities.
Take a look at a brief summary of the remaining Corporate Innovation Labs and if you want to get the complete information, download for free the full e-book here.
11. Capital One Labs
Industry: Fintech
Parent company: Capital One
Founding: 2012.
Capital One Labs is an experimental product and technology incubator that identifies high-impact opportunities and provides its clients with impactful solutions.
12. Microsoft Research
Industry: Computing
Parent company: Microsoft
Founding: 1991.
Founded way back in 1991 as one of the first innovation labs, it was designed to foster collaboration between Microsoft engineers and academics in computer science and beyond.
13. Citi Innovation Lab
Industry: Fintech
Parent company: Citigroup
Founding: 2009.
As part of its mission to drive innovation, CitiGroup's Global Innovation Lab partners with strategic fintechs to co-create and provide its clients with the best solutions, by combining new and emerging skills with its banking expertise.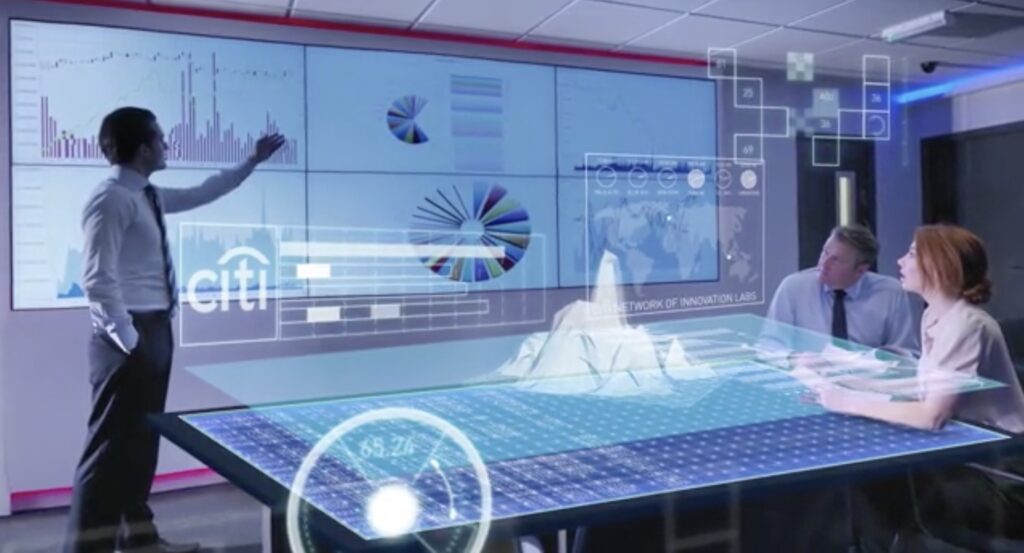 14. Lowe's Innovation Lab.
Industry: Retail
Parent company: Lowe's
Founding: 2014.
Lowe's Innovation Labs is the innovation hub for FORTUNE 50 retailer Lowe's Companies, Inc., focused on building the future of home improvement retail
15. Kohl's Innovation Center.
Industry: Retail
Parent company: Kohl's
Founding: 2015.
The Kohl's Innovation Center houses collaborative space that brings their information technology, store planning, construction and purchasing teams under one roof.
16. Hewlett Packard Labs.
Industry: Computing
Parent company: HP
Founding: 2015.
17. Walmart Labs.
Industry: Retail
Parent company: Walmart
Founding: 2005.
18. ZX Ventures.
Industry: Food and Drinks
Parent company: Anheuser Busch InBev
Founding: 2015.
19. Sephora Lab.
Industry: Retail
Parent company: Sephora
Founding: 2012.
20. Volkswagen Automotive Innovation Lab.
Industry: Automotive
Parent company: Volkswagen
Founding: 2013
21. AT & T Labs Research.
Industry: Telecom
Parent company: AT & T
Founding: 1988.
22. Elewitt.
Industry: Energy
Parent company: Red Eléctrica Group
Founding: 2012.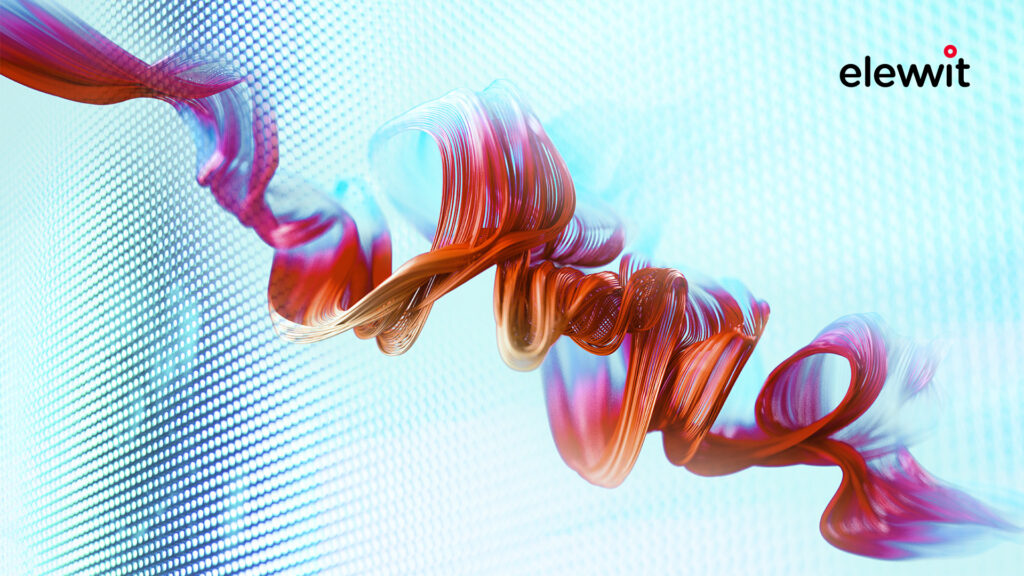 23. WarnerMedia Lab.
Industry: Telecom
Parent company: WarnerMedia
Founding: 2019.
24. RedLabs.
Industry: Consulting
Parent company: State Farme
Founding: 2017.
25. Accenture Innovation Centers.
Industry: Consulting
Parent company: Accenture
Founding: 1991.
Remember you can read the full info in our free e-book. Download the full e-book here.