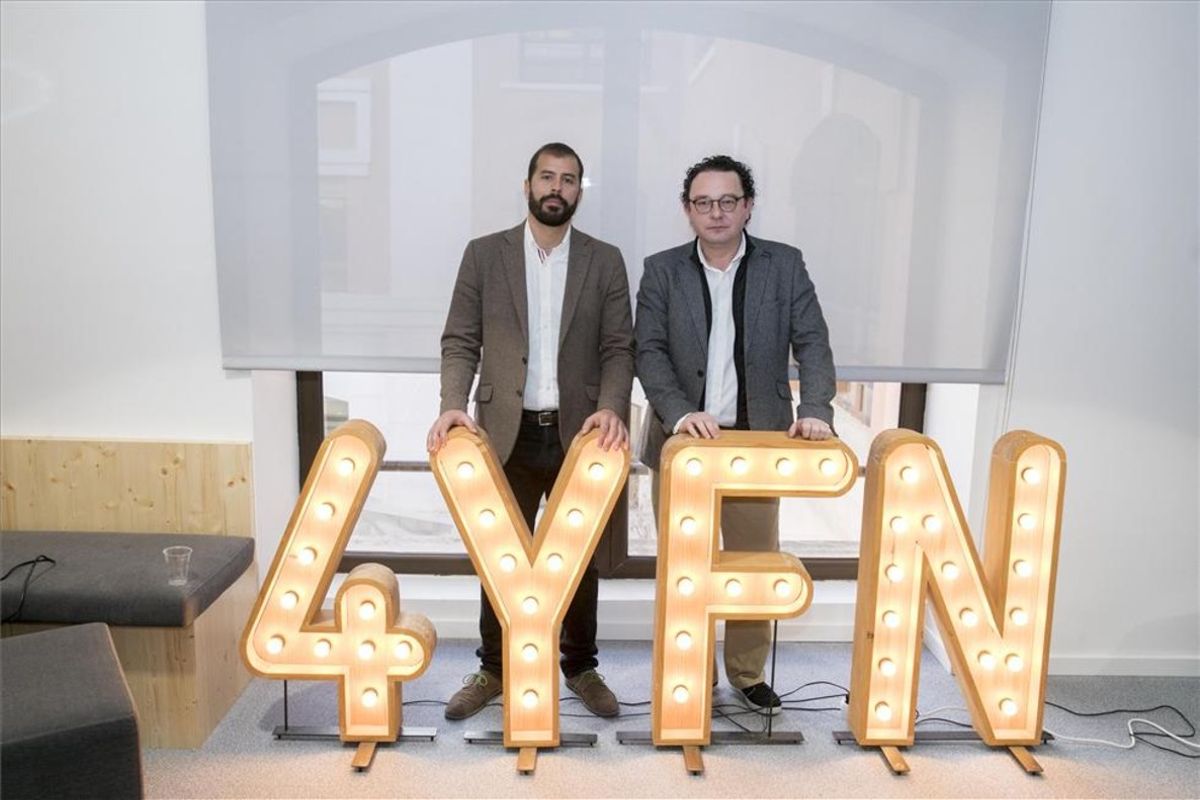 This year's 4YFN – 4 Years from Now edition has set up a new record. More than 20.000 assistants, 600 startups, and 700 investors. The event runs at the same time as the MWC – Mobile World Congress, but in a different, more-coverable exhibition centre (Fira Montjuïc).
4YFN combines networking, workshops and conferences. These talks have three main themes (one for each day of the event): Disrupted by Mobile, Internet of Things, and Digital Media.
In total, more than 100 conferences given by more than 270 speakers, among whom stand out Terry von Bibra (Alibaba), Michael Spiegelman (Netflix) or Fernando Fanton (Just Eat).
Spiegelman's was one of the most crowded talks and one of the reasons we attended 4YFN. He talked about not letting your beliefs and hunches sway your business' decisions, because you'd be probably wrong. Instead, he emphasized on the importance of A/B testing not only your marketing campaigns, but all your product releases, layouts, and communications.
In addition to conferences and workshops, networking is a must in this event that has become the international meeting point for the tech-startups community.
This networking platform gets in touch businesses in an initial phase with investors and big corporations. The goal is to strengthen the entrepreneur ecosystem at the same time as placing Barcelona as a digital-entrepreneurship referent city.
3 categories, 3 winners
As well as the talks and conferences, the 4YFN 2017 Awards were split into the same three categories: Disrupted by Mobile (Monday), Internet of Things (Tuesday) and Digital Media (Wednesday).
Each theme involved intense pitching, competitions and battles, followed by a panel of judges announcing the winner.
And the winners are…
On the Disrupted by Mobile category, the winner was We Farm, the world's first peer-to-peer network for small holder farmers. We Farm helps them solve pressing agricultural problems and share information via SMS.
The winner of IoT – Internet of Things was Hutoma. This is a marketplace that uses AI to create, share and leverage emotionally evolved, deep-learning bots.
And, finally, the Digital Media award. It went to The Motion Video, a video-rendering platform as a service that is able to generate automatic and scalable high-quality videos in minutes that help companies increase conversions and ROI.