After a long time focusing in our product in Linknovate, and by popular petition, we wanted to be back to bring you the stories you were asking us for! And we want to do it by inaugurating a new section!
We want to share with you what is to come in different markets and industries! How about the textile industry? Interested in drones? Summer is coming, so we decided to start with… BEER!
Our way of living today is not like how we did a few years ago. The COVID-19 pandemic changed everything. Not just the confinement and the closed bars, but also a yearning for a healthier life.
The beer industry may seem traditional at first glance. However, innovation plays a major role. So, what's happening in this market?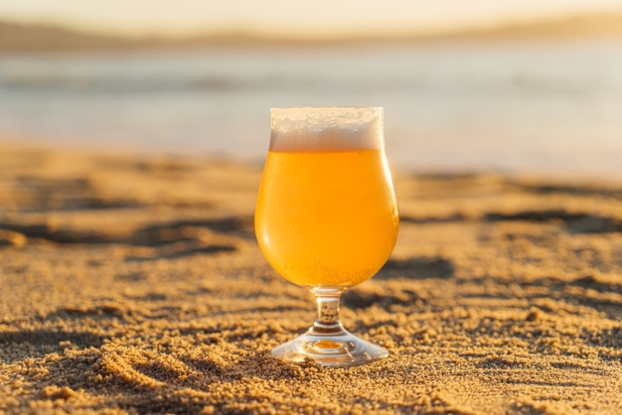 Trend 1: Beer for a healthier life
Fitness beer is just a dream? How can beer improve your health?
Health-conscious consumers have developed a big market for healthy alcoholic beverage options, and beer is no exception.
If we launch a search for beer AND (healthier life OR wellness) the results skyrocket to over 30,000 refs, most of which appear in 2019 to 2021.
ANTIOXIDANT compounds are especially noteworthy. We talk about those that attenuate the content of free radicals produced as by-products in the human metabolism, producing an outstanding effect against cardiovascular diseases or even cancer. An example: delighted phenols (including polyphenolic forms) and melanoidins, formed specifically during brewing as Maillard products. Search in Linknovate about antioxidants.
Both supply and demand are adapting to these new needs (We are sure that you know many other options. Tell us about them!):
Estrella Galicia, one of the main Spanish breweries and only a few kilometers from our Spanish headquarters, is working on a beer with anti-inflammatory properties.
Harpoon's Rec League offers a beer made with chia seeds and buckwheat kasha, to which has been added vitamin B and minerals to the brew, as well as Mediterranean sea salt for an electrolyte.
Zelus has one the widest offering in the market, with five beers containing potassium salts, sodium salts, and calcium salts — adding up to delicious electrolyte-packed brews.
Of course, we are talking about electrolyte-infused beers that usually contain a lower alcohol percentage, but perhaps the healthiest option is a non-alcoholic beer.
Trend 2: Non alcoholic beers
Can you guess what will be the size of the non-alcoholic beer market in 5 years?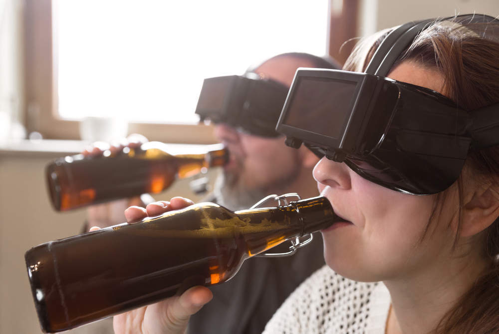 Since the pandemic started, it has been an increase in the trend of consumers reducing their alcohol intake primarily owing to the adoption of healthy lifestyles. This behavior change should contribute to non-alcoholic market growth. According to a new research report by Global Market Insights,the expected revenue for this market is anticipated to cross USD 29 billion by 2026.
Innovation continues to play an essential role. As an example, the importance of enzymes in ensuring beverage quality, safety and reducing alcohol generation, which an expected growth in the Global Enzyme-based Non-Alcoholic Beer demand.
Search by Linknovate for market research on non alcoholic beer specifically yields over 300 refs on the last 3 years alone (specifically news and market research reports containing market information).
Trend 3: Industry sensorization
The beer plant of the future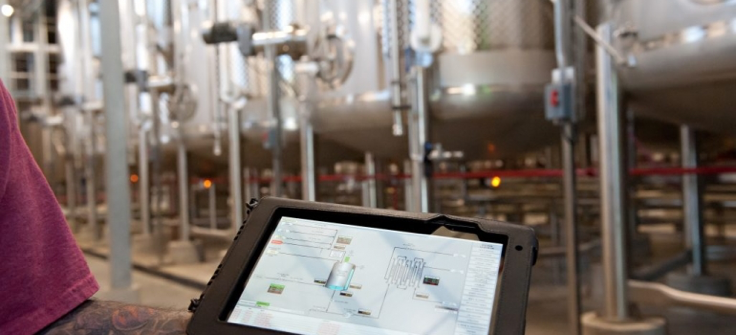 When we think of innovation, the technology quickly appears in our minds. Thus, we find examples of studies or projects with technology as the protagonist.

We could find, as an example, the use of a digital system with biosensors for measuring and controlling organoleptic parameters in craft beer production. Hops are a volatile ingredient that must be incorporated into the brewing process within 12 hours of being harvested. IoT-enabled sensors can ensure they do so in peak condition.

Trend 4: New flavors
New hints, flavors, and aromas in order to achieve the perfect beer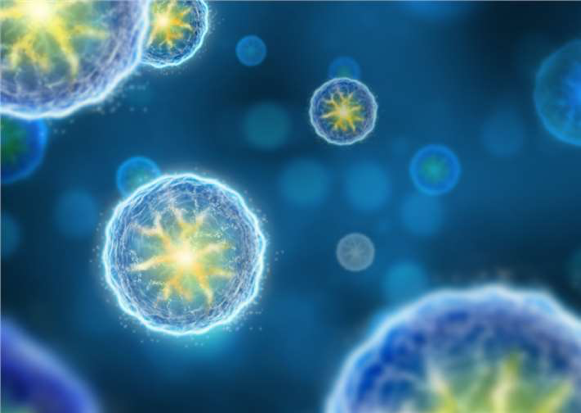 However, innovation may not be technological and there is still room for improvement, e.g. in yeasts, as they contribute to the complex flavors and aromas of the beer. We can find, as an example, the research of Aromagenesis – Generation of new yeast strains for improved flavours and aromas in beer and wine, which will provide scientific innovation and new and exciting opportunities for the major fermentation industries and emerging craft beer brewing SMEs (ongoing until Nov 2021).
The EU project is led by Trinity College Dublin, Ireland, and Novozymes AS in Denmark.
"Objectives of the consortium is to examine the biochemistry and genetics of the production of flavor compounds in yeasts used in wine and beer fermentations, to generate new strains of yeasts with improved or more varied flavor profiles and to develop novel approaches to expanding flavor profiles through co-fermentation of different yeasts".

Click here to read more
Moreover, companies add to the market new and innovative solutions. DuPont Nutrition & Biosciences announced last February the launch of the SYNERXIA® Gemstone Collection, the next advancement in high-performance yeasts designed for the unique needs of ethanol producers. SYNERXIA® SAPPHIRE has been engineered to provide a strong ethanol yield increase compared to conventional yeast and powers through fermentation finishing clean when ethanol producers encounter hot fermentations or severe infections. SYNERXIA® RUBY delivering exceptional performance to producers via a patented PKL pathway and additional targeted genetic modifications.
Trend 5: New uses
Have you ever tried using beers as an ingredient?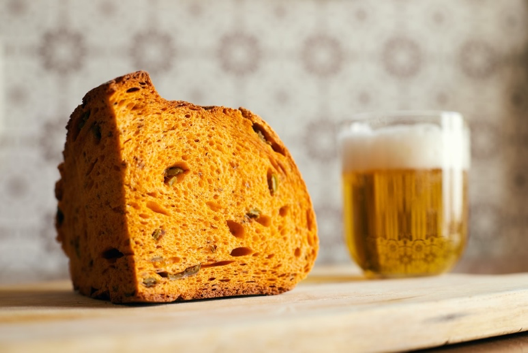 If you run out of yeast, always remember that you can use beer to make your homemade bread. Here they show you how!
If you dare to make your own beer bread, do not hesitate to share it with us.
And in any case, let's toast to innovation!
Related links